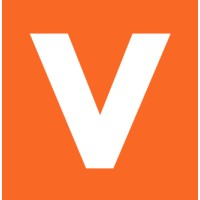 Volcanic Internet
Back
About us
We stand by your challenges so that you can feel proud of our solutions. We live by this motto. For us, it means that we help our clients to achieve their goals, by sharing our knowledge and give the best of us in every project. But it also applies to ourselves. The Volcanic Team is always ready to help each other, and we inspire our colleagues. We are very lucky that this comes from our upper management, and many of our colleagues are active members on different tech community.
Cool things about Volcanic Internet
#Flexibility We establish objectives quarterly and yearly which inspire our work and set the direction. #Personal development. Learning new things is in our DNA. #Transparency We share these goals and discuss them. We basically discuss anything related to the company. #Innovation We aim for innovative solutions. We welcome risky bets. #Trust We lean on each other to give the best solution to our clients.
Working methodology
We are working with different projects for international clients who are using methodologies like: - Agile - Scrum - Kanban - Lean methodologies - Continuous integration and continuous delivery - Pair programming - Productive meetings Our clients wants us to be proactive and they are more than happy to hear us and improve methodologies and technologies used in order to add more value to the products.
What people fit Volcanic Internet?
At Volcanic Internet we take care of every detail in the solutions we develop for our clients. If you have passion and are eager to work closely with your team mates and clients... We want you! - Common sense to develop optimal solutions that really solve problems in the most efficient way possible for the users - Teamwork - Proactive - Organisational and communicative capacity - English: We have international clients and communications can be in English
Jobs
Full Stack PHP Developer - Full time
Java Developers - Mid & Senior - Full time
Tech stack
PHP
Node.js
React
Docker
JavaScript
Vue.JS
Laravel
Symfony
Go
AWS
Benefits and perks
Work from home
Training budget
Flexible schedule
Language lessons
Continuous trainings
Flexibility
Personal development
Transparency
Trust
Flexible vacation policy
Work from where you want
Team social activities/Team building