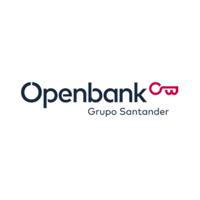 Openbank
Back
About us
<p>A 100% digital bank unlike any other Innovation and technology are part of our DNA. We operate like a start-up whilst we expand internationally to improve the lives of our customers in Spain and beyond our borders. Help us continue building one of the most advanced digital platforms!</p>
Cool things about Openbank
All of our infrastructure and our platforms are on AWS, we are a full cloud bank building new amazing stuff.
Working methodology
International environment with most of the projects developed with agiles methodologies (Scrum and Kanban).
What people fit Openbank?
We look for tech lovers, people who is not afraid of take risks and who is ready for a new challenge.
Jobs