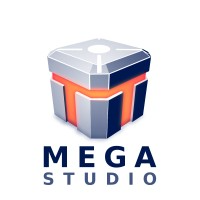 Mega Studio
Back
About us
Mega Studio is a gaming studio based in Barcelona. We have built more than 15 games over the last 1.5 years with many more in the pipeline. We specialize in casual products with strong meta-driver to ensure long-lasting player bases. We don't like the saying, Work Hard, Play Hard. We prefer the saying, work smart, have fun. Life is not about working yourself to death. We offer a relaxed and enjoyable environment for people to improve their skills and learn new ones.
Cool things about Mega Studio
While we are headquartered in Barcelona, work is entirely remote. Team members are concentrated in / around Barcelona, Madrid, and Romania. We bring the team together twice a year for team-building and bonding sessions.
Working methodology
We use agile to help create the best working environment possible. Each game is led by a developer who, after receiving the GDD, is tasked with building their own stories. We hold daily stand-ups with the full team to better understand the status of each project. That said, meetings are not something we like. Instead, we focus on Slack conversations between the team to ensure quick decisions are taken.
What people fit Mega Studio?
People who can think on their feet and are good at explaining their ideas are going to find our environment a perfect fit for them. We value the opinions of all our employees and encourage people to bring their ideas to the table to give each game we make the best chance for success.