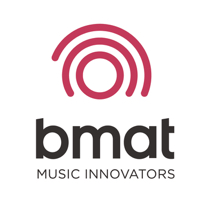 BMAT Music Innovators
Back
About us
Music lovers, code hackers and dealmakers of the world, come join us. We say there's a BMAT touch. We believe it has to do with being passionate, obsessive, nice, generous, honest, self-motivated, entrepreneurial, intrepid, crazy, extraordinary, creative, agile, human, friendly, smart, witty, talented, naive, optimistic, sensual, nerdy and not very hipster – unfortunately.
Cool things about BMAT Music Innovators
BMAT started in 2005 when a group of engineers with a passion for music decided to spin-off from an audio research lab in Barcelona. We're now over 160 people, spread across Barcelona, Buenos Aires, Lima, Rio de Janeiro, London, Paris, Nairobi, Oslo, Tel-Aviv, Singapore, Tokyo, Manila, Bangkok and Lagos.
What people fits BMAT Music Innovators?
We're a team of pretty decent people who enjoy working with each other. We're open-minded and well-traveled, coming from all parts of the world. We've got rappers, producers, cello players, DJs, and songwriters. The passion for music, the excitement for innovative technology and Barcelona as a backdrop has proven to make a good combination. Join us from wherever you are on our mission to help make music live forever.
Jobs
Tech stack
Python
MySQL
MongoDB
PostgreSQL
React
Node.js
AngularJS
Vue.JS
JavaScript
Docker
Benefits and perks
Work from home
Training budget
Flexible schedule
Food & drinks
Language lessons
Flat hierarchy
Flexible compensation scheme
You can make the role your own and run your own development
25 days of holiday per year, plus flexible time off for other commitments
Flexible working hours and location
Online language classes to improve your Spanish or English
Barcelona HQ office available to you, kitted out with a rehearsal room https://www.bmat.com/bmat-house/